Student Employment
---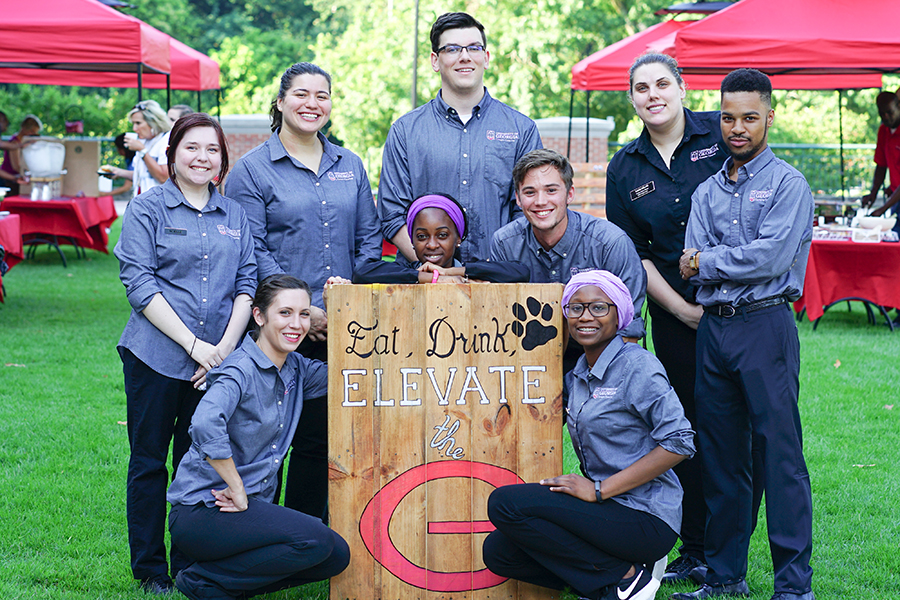 The Campus Catering team offers an exciting, friendly work environment, where every day brings something new! Some of the excellent student employee benefits include:
SALARY

- The student employee wage is $9.71/hour with the opportunity for a merit based raise during student employee evaluations.
FREE MEALS

- A meal is provided for every four hour shift you work. For five or seven day meal plan patrons, a meal plan reimbursement is paid each semester for meals you ate while at work as long as you meet the qualifications.
EXPERIENCE

- Earn real work experience to put on your resumé. The customer service, teamwork, time management and multitasking skills you learn with us will be valuable no matter what career path you seek.
CONVENIENCE

- Work around your course load and enjoy a convenient work location that is within walking distance to most campus activities and residential facilities.
STUDENT MANAGEMENT

- For those who are interested, opportunities for advancement and more leadership experience are available through our student management program.
Contact our Student Employment Specialist, by phone at (706) 583-0847 or by email at fsjobs@uga.edu if you have any further questions!