Gift-O-Grams
---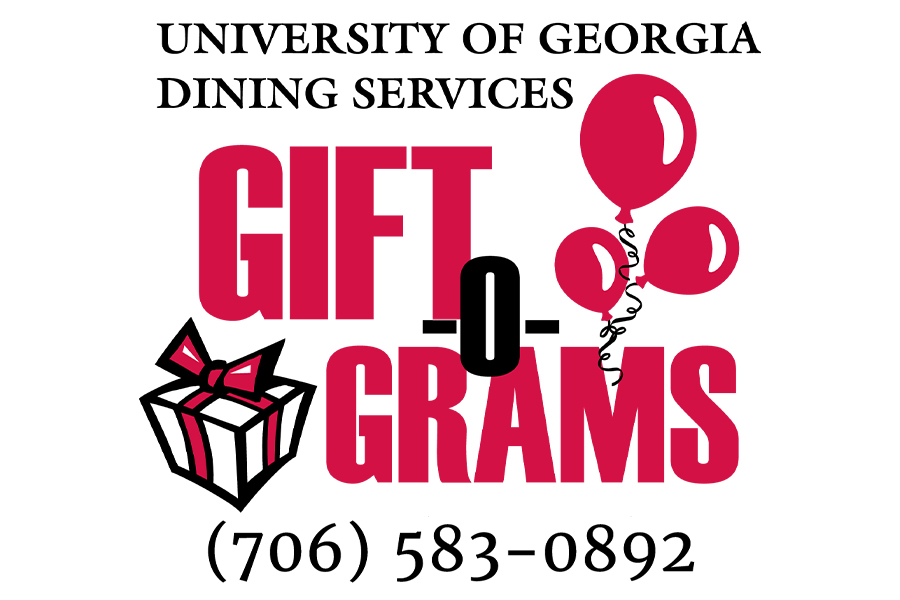 Surprise your student with a gift basket delivered straight to their residence hall. For birthdays, congratulations, thanks — whenever you want to show someone you care; Campus Catering can supply an attractive, appetizing Gift-O-Gram. Delivery is free to all campus locations.
In order to ensure the very best customer service for your student, please keep in mind that we only deliver on the University of Georgia campus in Athens, Georgia, Monday – Friday 1:00 p.m. – 5:00 p.m. Your student's Gift-O-Gram will be delivered to the front desk of the student's residence hall mailroom. Gift recipients will be notified to pick up their gift. Students living off-campus may pick up their Gift-O-Gram at the Tate Student Center, Room 128.
We will always do our best to honor last-minute orders, but we reserve the right to a 24-hour notice for deliveries. If a product is not available, it will be substituted with a similar item of equal or greater value.